Sierra Leone call-up Curtis Davies left Derby after six years in the off-season to join fellow League One club Cheltenham
By Ben Miller & Isaac Fanin
BBC Sport Africa
Curtis Davies initially struggled to work out why Sierra Leone's physiotherapist was calling him.
The dependable defender, a Premier League regular this century, had answered an Instagram message requesting the chat, which started on the topic of the experience he has amassed during a 20-year senior club career.
After a six-year spell with Derby County that included captaining the club and winning player of the season in 2022-23, Davies signed a one-year deal in June with Cheltenham Town, who currently prop up English football's third tier.
A Leone Stars manager (Lars-Olof Mattsson) first contacted Davies about a potential call-up about 10 years ago when the player, who had won three England Under-21 caps between 2006 and 2007, was with Birmingham.
So it was a surprise when it turned out his international playing services were being sought again.
"I was like, 'You know I'm 38, right?'" Davies, whose CV includes spells with Aston Villa, Birmingham City, Hull City and West Bromwich Albion, told BBC Sport Africa.
"It's always been a big thing in the back of my mind, but I didn't think the opportunity would come again."
Although he needs international clearance, given a previous registration with the English FA from his Under-21 days, prior to making his full debut, Davies could feature on Tuesday when the Leone Stars play Somalia in an unofficial friendly in Morocco.
"It will be amazing," said Davies of his potential debut. "I'm proud to be English and proud to be Sierra Leonean – more so because I never expected it to come.
"The fact that it's come this late in my career almost makes it more special."
Up and away with Sierra Leone
As well as his wife, one of the people Davies spoke to while making his decision was his father, who was born in Sierra Leone's capital, Freetown, before moving to England in 1970.
"When his family all went back in '74 or '75, he chose to stay – to try to find the English dream, I guess," says Davies, recalling how his dad would drive all over England to help him when he was rising through the ranks.
"My culture is black British culture. I grew up around Jamaicans, Africans, Somalis – all kinds of different black people, but not necessarily Sierra Leoneans.
"My dad had effectively acclimatised to the English way of life, other than cooking okra soup. I was quite removed from the [African] culture – I'm honest enough to say that. There was never even an opportunity for me to go back.
"It's never too late to finally engage with and find your roots."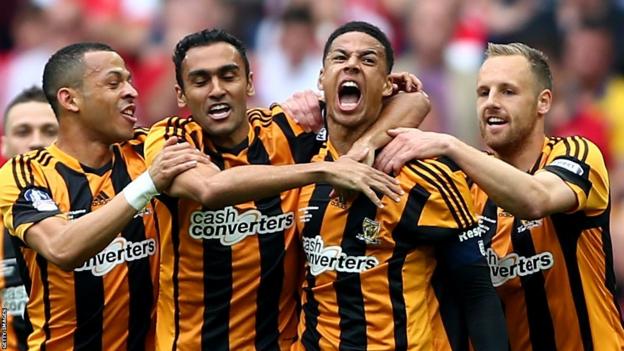 London-born Davies has retained links with his father's birthplace, including working with Street Child, a UK-based charity that aims to protect children in Sierra Leone.
In the "whirlwind" since saying "yes", he has had flights booked, spoken to high-ranking officials and agreed to join his team's current training camp and programme of friendlies in Morocco.
He has also had plenty of questions about the timing of his choice.
"When I first got the call, I was trying to get promotion back to the Premier League – that was my focus," Davies explained.
"The next time, I was trying to stay in the Premier League with Hull. It was a little bit difficult for me, in terms of my club career, to make the decision."
While he waited for another call, Davies was wary of "trying to take the glory" by making his move before a tournament such as the Africa Cup of Nations, which Sierra Leone contested – for the first time in 26 years – in 2021.
"I never wanted to be that guy who, when the country's had a bit of success, jumps on the bandwagon," he said.
"I wanted to play but I didn't want to put my hand up. I'm not about that. I wasn't arrogant enough to say 'just because of the career I've had, I'm going to walk into the side.'
"That's not fair, so I never did that. It wasn't about 'Oh, what's it like? I'll come.' It's whether the manager wants to pick you."
'Age is just a number'
New Sierra Leone manager Amidu Karim, who was appointed at the start of October, says Davies has been selected because of his experience.
"As long as he's playing regularly for his club, we need to give him a try," Karim told BBC Sport Africa.
"He and others will be tested in these friendlies to see if they can suit our style of play. The centre-back area is one department where we are having problems, so it's good to try [Davies] and see if we can get stability.
"For me, age is just a number. It's not a problem to me as long as he's fit and can deliver."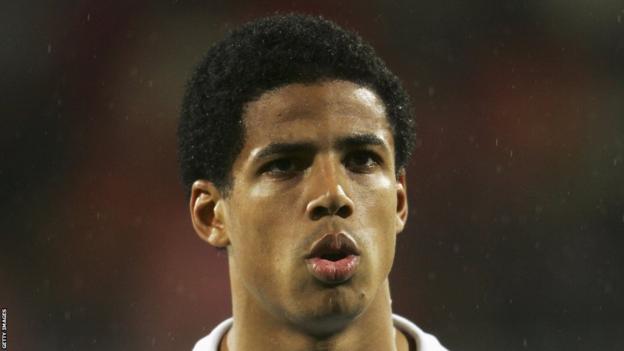 Hoping to be an important influence on and off the pitch at Cheltenham, Davies admits his call-up provided an "ego boost" and "revitalisation" after the club's nightmare start, with their dismal 11-game goalless league start only ending earlier this month.
"I'm hoping that, selfishly, it's good for me," he said. "It's a reset and a boost that, I hope, will kick me on for the rest of the season."
Sierra Leone begin their World Cup qualifying campaign next month as part of a group containing Egypt, Burkina Faso, Guinea-Bissau, Ethiopia and Djibouti.
Should he feature at the 2026 finals, Davies could become one of the five oldest players ever to appear at a World Cup, eclipsing the likes of legendary goalkeepers Pat Jennings and Peter Shilton.
He would, however, be some way off beating record-holder Essam El-Hadary who was 45 when he made his World Cup debut for Egypt in 2018.
Earlier this month, there was a landmark in Europe when San Marino's Roberto di Maio became the oldest debutant in Uefa competition at the age of 40 – yet Davies seems a little reluctant about playing internationals at such an age.
"I'll be 41 for the 2026 World Cup," said Davies. "I'm not sure I'm going to hang around until I'm 41. If I'm able to help with professionalism, standards, the things you need to take you to the next level, you never know.
"In the future, I might be an agent – I'll come back and get all these players and take them to Europe, to England. I want to help all the players be the best they can be, but first and foremost I'm here to play.
"I'm like a little kid on the first day of school – it's exciting. My family in Sierra Leone are going to be able to see me pull on the shirt.
"If I can make all of them proud, I've done good for my dad. I could hear the pride in his voice. This is a massive dedication to my dad."
Additional reporting by Mohamed Fajah Barrie in Sierra Leone.